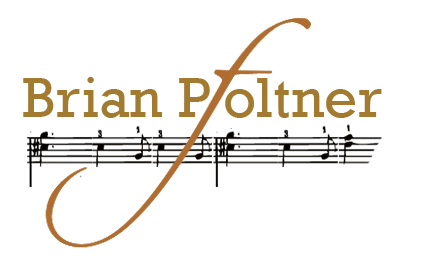 In addition to the stated prices, each individual work will be charged a shipping and reproduction fee which usually ranges from $4-$8 depending on the size of the piece or pieces ordered
<![if !supportEmptyParas]> <![endif]>
Call or email for more information on the style or level of difficulty of specific works.
<![if !supportEmptyParas]> <![endif]>
Original Works for Chorus, Brass Ensemble, Percussion, and Organ

Light From Out of Darkness: The Promise of Christmas
I. The People That Walked in Darkness
II. Gloria
III. Lullaby
IV. And the Word Became Flesh
4 trpt, 1 hn, 2 trb, tuba, timp, perc, organ, SATB choir, sop & ten soloists
This major work is the Christmas story from a more human perspective. The text is a combination of freely composed passages along with scripture passages adapted to fit the piece, all done by the composer.
The Lullaby is also available in a separate version without brass/percussion and can be performed alone.
(Call or email for more info)
the Lullaby is moderately easy, the rest is moderately difficult to difficult
<![if !supportEmptyParas]> <![endif]>
Hymn Arrangements

EBENEZER (Once To Every Heart and Nation) $40
4 trpt, 1 hn, 2 trb, tuba, timp, opt. perc, organ
difficult
<![if !supportEmptyParas]> <![endif]>
HANKEY (I Love to Tell the Story) $45
4 trpt, 1 hn, 2 trb, tuba, timp, perc, organ, SATB choir
moderate
<![if !supportEmptyParas]> <![endif]>
HYMN TO JOY (Ode To Joy--Beethoven) $45
(uses motives from Symphony #9)
4 trpt, 1 hn, 2 trb, tuba, timp, perc, SATB choir, organ
difficult
<![if !supportEmptyParas]> <![endif]>
ICH HALTE TREULICH STILL (Give Up Your Anxious Pains) $40
(A Bach tune in a Baroque style setting)
4 trpt, 1 hn, 2 trb, tuba, timp, perc, organ
moderate
<![if !supportEmptyParas]> <![endif]>
LOBE DEN HERREN (Sing Praise to God) $30
2 trpt, 1 hn, 1 trb, tuba, timp, organ
moderately easy
<![if !supportEmptyParas]> <![endif]>
LYONS (We Worship You, God) $40
4 trpt, 1 hn, 2 trb, tuba, timp, opt. perc, organ
(needs 2 piccolo trumpets)
moderately difficult
<![if !supportEmptyParas]> <![endif]>
SHEPHERDS' PIPES (Deep in the Shadows of the Past) $40
4 trpt, 1 hn, 2 trb, tuba, timp, perc, organ
moderate
<![if !supportEmptyParas]> <![endif]>
RUSSIAN HYMN (God the Omnipotent)
4 trpt, 3 trb (or 1 hn & 2 trb), tuba, timp, opt. perc, SATB choir, organ $40
moderately difficult
<![if !supportEmptyParas]> <![endif]>
ST. DENIO (Immortal, Invisible, God Only Wise) $40
4 trpt, 1 hn, 2 trb, tuba, timp, opt. perc, organ
(needs 2 piccolo trumpets)
moderately difficult
<![if !supportEmptyParas]> <![endif]>
WESTCHASE (Bring Many Names) $40
3 trpt, 1 hn, 2 trb, tuba, SATB choir, organ
(Also available for Brass Quintet, SATB choir, organ) $35
moderate to moderately easy
<![if !supportEmptyParas]> <![endif]>
<![if !supportEmptyParas]> <![endif]>
<![if !supportEmptyParas]> <![endif]>
<![if !supportEmptyParas]> <![endif]>
<![if !supportEmptyParas]> <![endif]>
Arrangements and Original Works for Brass Ensemble, Percussion and Keyboard
Carnival of the Animals--Camille Saint-Saëns $60
(does not include mvts. 3, 10, or 11)
4 trpt, 1 hn, 2 trb, tuba, perc, piano
<![if !supportEmptyParas]> <![endif]>
Fanfare and Reflection (original work, majestic fanfare opens and closes the
work with a reflective, lyrical center section) $35
4 trpt, 1hn, 2 trb, tuba, timp, perc, organ
<![if !supportEmptyParas]> <![endif]>
Finale from Symphony No. 3 (excerpt)--Gustav Mahler $40
4 trpt, 1 hn, 2 trb, tuba, timp, perc, organ
<![if !supportEmptyParas]> <![endif]>
Marche Militaire Francaise, from Algerian Suite
4 trpt, 1 hn, 2 trb, tuba, timp, perc, organ $45
<![if !supportEmptyParas]> <![endif]>
O Holy Night--Adolphe Adam $40
4 trpt, 1 hn, 2 trb, tuba, timp, opt. perc, organ
<![if !supportEmptyParas]> <![endif]>
Pikes Peak Overture (original work, brilliant opening and $45
ending sections, majestic central theme)
4 trpt, 1 hn, 2 trb, tuba, timp, perc, organ
<![if !supportEmptyParas]> <![endif]>
Prelude to Act III of Lohengrin--Richard Wagner $45
4 trpt, 2 hn (2nd hn is opt.), 2 trb, tuba, timp, perc, organ
<![if !supportEmptyParas]> <![endif]>
Prelude to Te Deum (6-part version)--Marc-Antoine Charpentier $35
3 trpt, 1 hn, 1 trb, tuba, timp/perc (1 player), organ
<![if !supportEmptyParas]> <![endif]>
<![if !supportEmptyParas]> <![endif]>
<![if !supportEmptyParas]> <![endif]>
Arrangements and Original Works for Brass Quintet
Andante Espressivo, from Symphony in DM, G. B. Sammartini $25
2 trpt, hn, trb, tuba (beautiful melody with simple accompaniment)
<![if !supportEmptyParas]> <![endif]>
Christmas Set (2 trpt, hn, trb, tuba) $65/set or $25/each
Christmas Processional (based on God Rest Ye Merry Gentlemen)
(requires 2 piccolo trumpets and perc),
Christmas Lullaby (original music also incorporating Away in a Manger)
He is Born (uses 1 piccolo trumpet)
<![if !supportEmptyParas]> <![endif]>
Ostrich Walk (dixieland) $30
2 trpt, hn, trb, tuba,
<![if !supportEmptyParas]> <![endif]>
Prelude to Te Deum (5-part version)—Marc-Antoine Charpentier $35
2 trpt, hn, trb, tuba, timp/perc (1 player), organ
<![if !supportEmptyParas]> <![endif]>
Processional March from Judas Maccabaeus—G.F. Handel $20
2 trpt, hn, trb, tuba
<![if !supportEmptyParas]> <![endif]>
Rhosymedre--Edwards/Vaughan Williams $30
2 trpt, hn, trb, tuba
The Elephant, from Carnival of the Animals--Camille Saint-Saëns $20
2 trpt, hn, trb, tuba
<![if !supportEmptyParas]> <![endif]>
Three Absolutes, from Absolute Music for Piano—Paul Slavens $45
2 trpt, hn, trb, tuba (these are contemporary sounding pieces that
are fun to listen to and play; moderately difficult)
<![if !supportEmptyParas]> <![endif]>
Arrangements and Transcriptions
for Chorus, Brass, Percussion, and Organ

Bridal Chorus from Lohengrin--Richard Wagner $45
4 trpt, 1 hn, 2 trb, tuba, SATB chorus, organ, piano
<![if !supportEmptyParas]> <![endif]>
Come Thou Fount of Every Blessing $40
2 trpt, 1 hn, 1 trb, tuba, timp, organ, SATB chorus
moderate
<![if !supportEmptyParas]> <![endif]>
Finale from Faust--Charles Gounod $30
4 trpt, 1 hn, 2 trb, tuba, timp, perc, SATB chorus, organ
<![if !supportEmptyParas]> <![endif]>
Trio from Faust—Charles Gounod $30
Flute, 4 trpt, 1 hn, 2 trb, tuba, timp, perc, 3 solo voices, organ, piano
(does not include solo voice parts)
<![if !supportEmptyParas]> <![endif]>
Prologue to Mephistopheles--Arrigo Boito $45
Opt. Piccolo, 3 trpt, 1 horn, 2 trb, tuba, timp, perc, SATB chorus, organ
Soldiers' Chorus from Faust---Charles Gounod $45
4 trpt, 1 hn, 2 trb, tuba, timp, perc, TTBB chorus, organ
<![if !supportEmptyParas]> <![endif]>
Triumphal Scene from Aida--Giuseppe Verdi $45
4 trpt, 1 hn, 2 trb, tuba, timp, perc, SATB chorus, organ
<![if !supportEmptyParas]> <![endif]>
<![if !supportEmptyParas]> <![endif]>
Concert Band
America $35
for Young Band or Full Orchestra
moderately easy
<![if !supportEmptyParas]> <![endif]>
Fanfare Fantasy on "A Mighty Fortress" $50
moderate to moderately difficult
<![if !supportEmptyParas]> <![endif]>
Psalm 150 $50
moderate
<![if !supportEmptyParas]> <![endif]>
SATB Chorus (without brass)
Love, from Eight Garden Steps, for a cappella SATBchoir
(available through Abendmusik: Lincoln, 2000 D Street, Lincoln, NE 68502 (phone 402-476-9933)
moderate
<![if !supportEmptyParas]> <![endif]>
Sing to the Lord and Be Glad (Choral Introit) $15
SATB choir and organ
moderately easy
<![if !supportEmptyParas]> <![endif]>
The Storm, from Pleasant View Sampler,
with SATB choir, woodwind quintet, organ, and percussion
(available through Abendmusik: Lincoln, 2000 D Street, Lincoln, NE 68502 (phone 402-476-9933)
moderately difficult
<![if !supportEmptyParas]> <![endif]>
Miscellaneous
All the Things You Are—Kern/Hammerstein $30
SATB chorus, piano
<![if !supportEmptyParas]> <![endif]>
Ave Maria—Bach/Gounod $25
String quartet and vocal solo (in D major)
(2 versions available)